Kanye West has everybody talking about him again. He is and has been at the center of attention and that is just the way he likes it.

Ye, has managed to make himself look both intelligent to some and foolish to others.

He has become the perfect Gemini, split personality and all.

What's more impressive is how he was able to do it just as his album was being released, yet people still fell for the okee doke. I thought people would just say he was just doing this for publicity and this just to get more album sales. He has the whole country buzzing about a single that has no lyrics and he is actually saying swoopity doope or something like that. This man has trolled the entire world and yet they call him crazy. It makes you wonder doesn't it ?

Even TMZ was trolled by Kanye as he pissed off Van, making him think that he believed that slavery was an actual choice. I as a Black Man knew what Kanye was saying as soon as he said it.

I knew he was trolling the Black community. Van has a point though, there is one thing about Kanye's trolling that I don't like. I don't like the fact that Ye seems to leave thoughts up for interpretation, as opposed to explaining himself.

Some topics are to big for trolling. Some topics, when brought have to be explained, that is the only problem that I had with what Kanye said.

Over all, Kanye has come along way from jumping on stage and punching papprazzi. I don't know if he really is the peaceful man that he claims to be. One thing we can say is noone gets a conversation going like Ye.

​
Powered by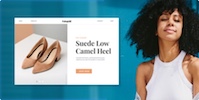 Create your own unique website with customizable templates.